Set of Four George III Silver Poultry Skewers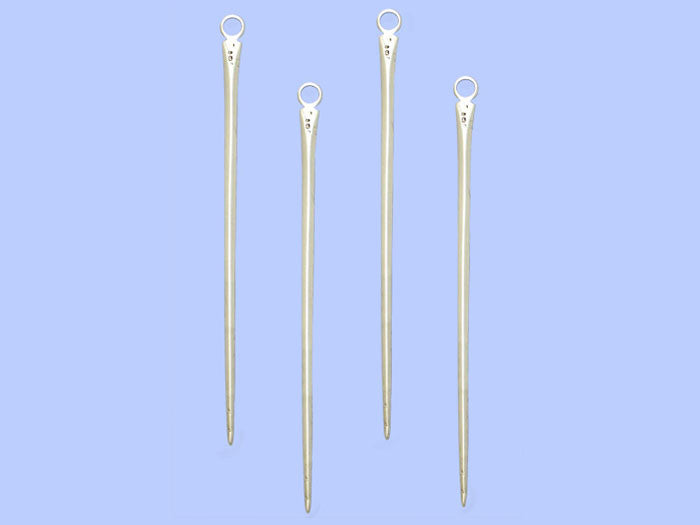 £425 | 425 | 425
Stock number: AS258
Set of Four George III Silver Poultry Skewers
A very attractive set of four small George III silver poultry skewers
Each is totally plain and tapered, with both sides faceted. Each has a tiny plain ring handle.
Condition is very good, and they are of slightly varied lengths, due to wear over the years. Poultry or game skewers were always much smaller than regular meat skewers, and they were also used for cooking chicken, duck and various game birds over a spit. They were hung on hooks through their ring handles.
This unusual set of four George III silver poultry skewers was made in 1793 by Charles Aldridge of London.
---
Lengths
5 7/8 and 6 1/4 inches (15 - 16 cm)
All credit card payments will be taken in British Pounds. If you are buying from overseas, your credit card company may use a different exchange rate so the price you pay may differ slightly to our Dollar and Euro equivalents.