New Silver Card Case - Engine-Turned Shield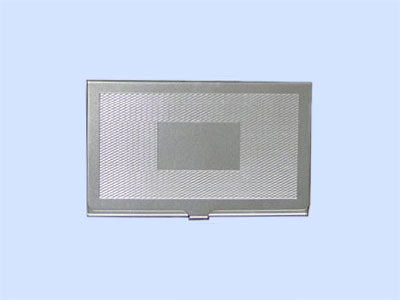 £195 | &dolar;195.00 | €195.00
Stock number: NSG02B
Please get in touch if you are interested in purchasing this item.
New Silver Card Case - Engine-Turned Shield
From silver card holders to yoyos and skewer letter opener to armada dishes, we have them all made by word's best silversmiths here at M. P. Levene. This engine-turned shield pattern card holder is made from antique silver and the space that you see on the lid is exclusively for personal engravings. Holds up to 6 business cards!
Family reunion or a corporate meet, these silver card cases will make a memorable gift to your special ones. All we want are logo and initials. Email us and the rest is ours. We ship worldwide!
---
Length
3 5/8 inches
Width
2 1/4 inches (5.5 cm)