New Silver 'Skewer' Letter Opener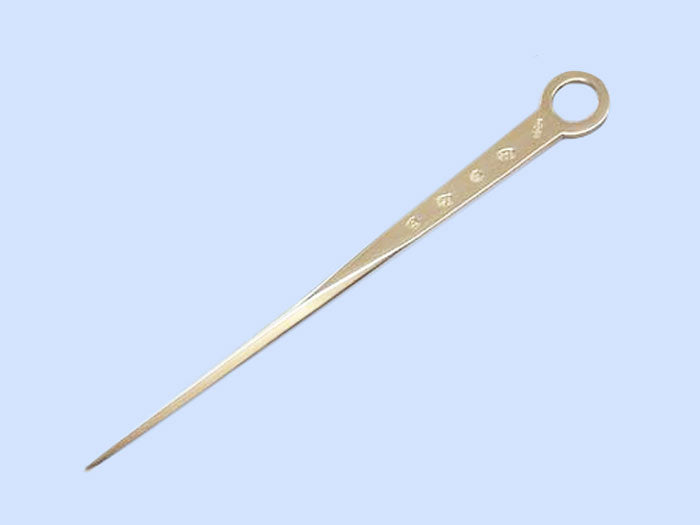 Stock number: NSG04
Get in touch if you are interested in commissioning a new New Silver 'Skewer' Letter Opener for your own.
New Silver 'Skewer' Letter Opener
Silver letter openers with English hallmarks on one side and personal engravings on the other, designed in the shape of a meat skewer and made from vintage sterling silver here at M. P. Levene! It's is 8 ½ inches in length [11cm] and since it's made from pure silver, the letter opener is very heavy.
This silver 'skewer' letter opener can also become a special mark of your love and respect. Gift it to your client or anyone in love with yesterday's antiques with special engravings done by our silversmiths.
Perfect mark of remembrance! And email us initials and logo without fail. Hit 'enquire' to know more!
---
Length
8 1/4 inches (21 cm)