George IV Round Silver Cake Basket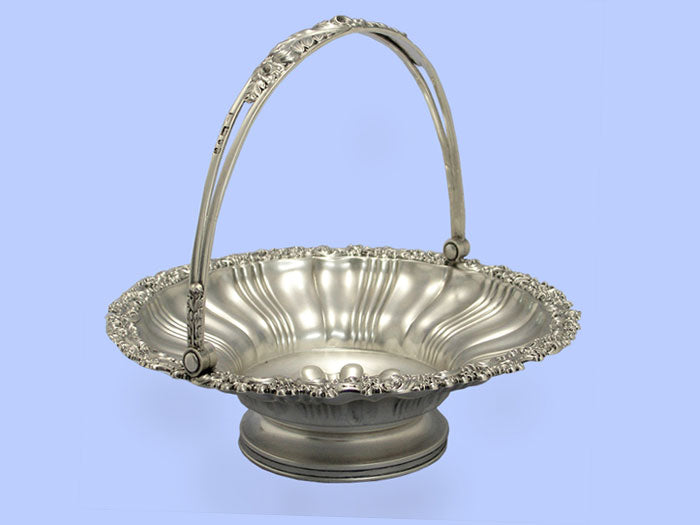 £1850 | 1850 | 1850
Stock number: AS065
George IV Round Silver Cake Basket
A very attractive George IV round silver basket - originally made for bread or cake, but these days, more commonly used for fruit.
The border is formed from scrolls and leaves, and the body is fluted. The swing handle is beautifully decorated with more leaves and flowers. It stands on a plain round pedestal base.
This would be perfect for fruit in the centre of the table or on a sideboard.
This George IV round silver cake basket was made in 1826 by Thomas Blagdin & Co.
---
Diameter
9 3/4 inches (25 cm)
Height to top of handle
7 3/4 inches (19.5 cm)
Weight
22 oz (685 g)
All credit card payments will be taken in British Pounds. If you are buying from overseas, your credit card company may use a different exchange rate so the price you pay may differ slightly to our Dollar and Euro equivalents.