*Irish* - Antique Brightcut Silver Caddy Spoon c1795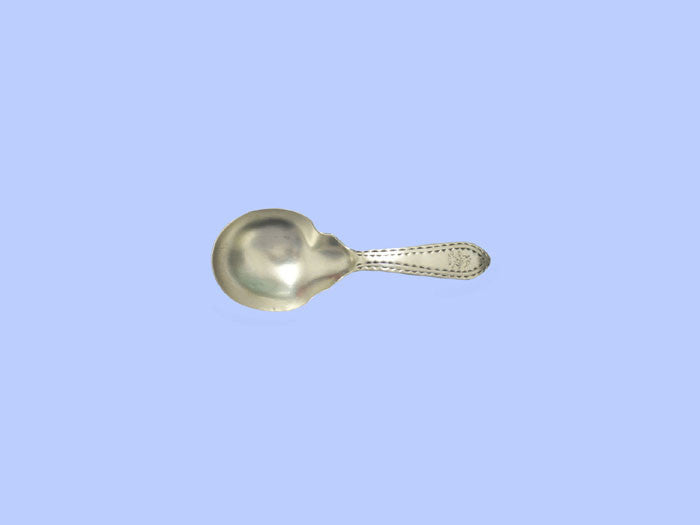 £300 | 300 | 300
Stock number: IS160
*Irish* - Antique Brightcut Silver Caddy Spoon c1795
A beautiful antique Irish silver caddy spoon.
The handle is decorated with two bands of brightcut engraving. A tiny crest of a bird above a crown is engraved at the top. The bowl is plain and shaped oval. The hallmarks are on the back of the handle.
This is a very pretty silver caddy spoon, and the engraving on the handle was typical in Ireland at the time. It is stamped clearly on the back with the maker's mark, harp and hibernia. Date letters were often not included on smaller pieces. Caddy spoons were used to measure portions of dry tea from a tea caddy.
This fine antique Irish silver caddy spoon was made c1795 by John Laughlin of Dublin.
---
Length
3 5/8 inches (9.2 cm)
All credit card payments will be taken in British Pounds. If you are buying from overseas, your credit card company may use a different exchange rate so the price you pay may differ slightly to our Dollar and Euro equivalents.