Large Victorian Straight-Sided Silver Mug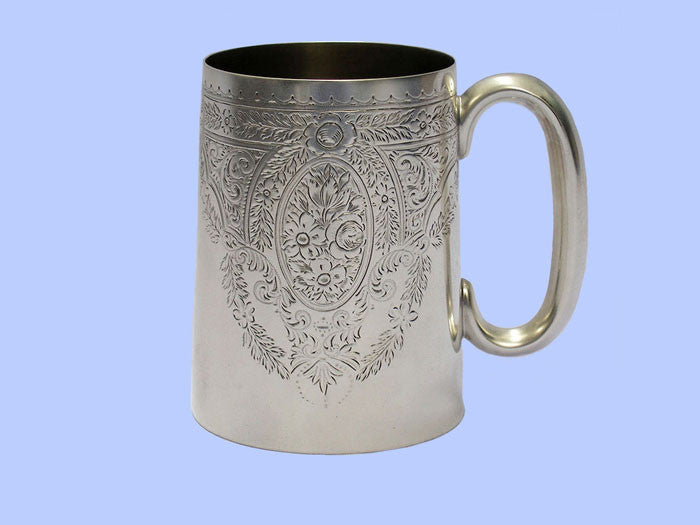 £595 | 595 | 595
Stock number: AS080
Large Victorian Straight-Sided Silver Mug
An unusually large and rather attractive Victorian straight-sided silver mug.
The body is generously engraved with leaves and flowers, and there is ample space opposite the handle for engraving initials or an inscription if desired.
In contrast to the engraving, it has a simple plain round handle, and it is gilded (gold-washed) inside.
This mug is considerably bigger than most of the others made during this period. It is a very good weight, feels heavy in the hand and would make a perfect christening gift.
This Victorian straight-sided silver mug was made in 1895 by John Round.
---
Height
4 3/4 inches (12 cm)
Weight
11 oz (340 g)
All credit card payments will be taken in British Pounds. If you are buying from overseas, your credit card company may use a different exchange rate so the price you pay may differ slightly to our Dollar and Euro equivalents.