Pair of Victorian Bead Pattern Silver Long Serving Spoons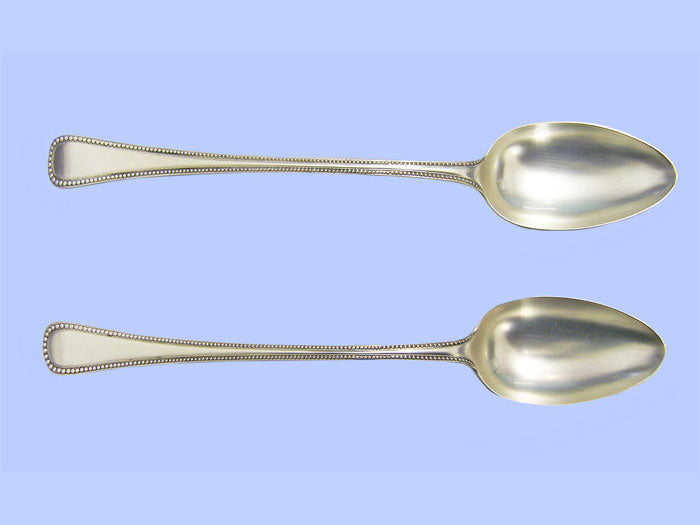 £875 | 875 | 875
Stock number: AS224
Pair of Victorian Bead Pattern Silver Long Serving Spoons
A superb pair of Victorian silver long serving spoons.
They are in the very popular Bead pattern, with Old English shaped handles with a single row of beads around the borders. They are a very heavy weight (see details on the left).
This is a really superior pair of long serving spoons, often also known as basting, stuffing or gravy spoons. Bead pattern was first produced in the 1780s, and then experienced a rennaissance in the mid-nineteenth century. It is elegant without being overstated, and is a much sought-after pattern by collectors.
This lovely pair of Victorian Bead pattern silver long serving spoons was made in 1858 by Henry Wilkinson of London.
---
Length
13 1/2 inches (34.3 cm)
Weight
13 oz the pair (400 g)
All credit card payments will be taken in British Pounds. If you are buying from overseas, your credit card company may use a different exchange rate so the price you pay may differ slightly to our Dollar and Euro equivalents.