Pair of Victorian Fiddle Pattern Silver Sauce Ladles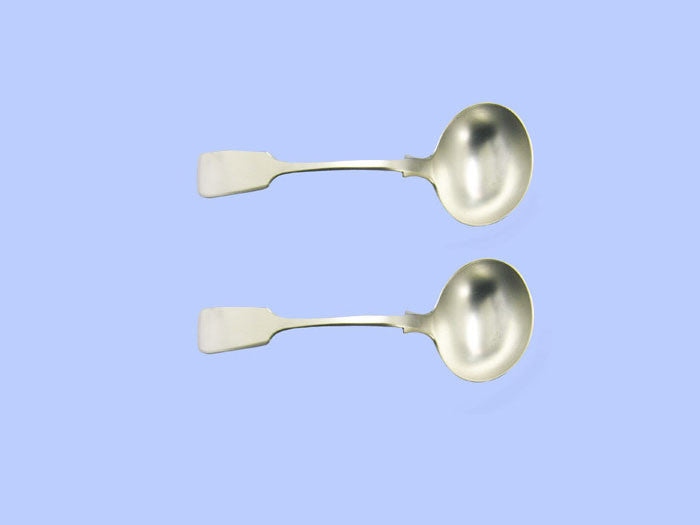 £250 | 250 | 250
Stock number: AS233
Pair of Victorian Fiddle Pattern Silver Sauce Ladles
A most attractive pair of Victorian silver sauce ladles.
They are made in plain Fiddle pattern, with the ends of the handles turning down. The bowls are oval, and the ladles are a very good weight.
This is a superb pair of sauce ladles -- they certainly feel very heavy in the hand. The silver hallmarks are stamped on the backs of the handles, and they are very clear. The silversmith was registered from 1833 as a specialist spoon-maker and he was active into the 1850s.
This fine pair of Victorian Fiddle pattern silver sauce ladles was made in 1844 by John Whiting of London.
---
Length
7 inches (17.5 cm)
Weight
4.7 oz the pair (145 g)
All credit card payments will be taken in British Pounds. If you are buying from overseas, your credit card company may use a different exchange rate so the price you pay may differ slightly to our Dollar and Euro equivalents.