Willys MB Jeep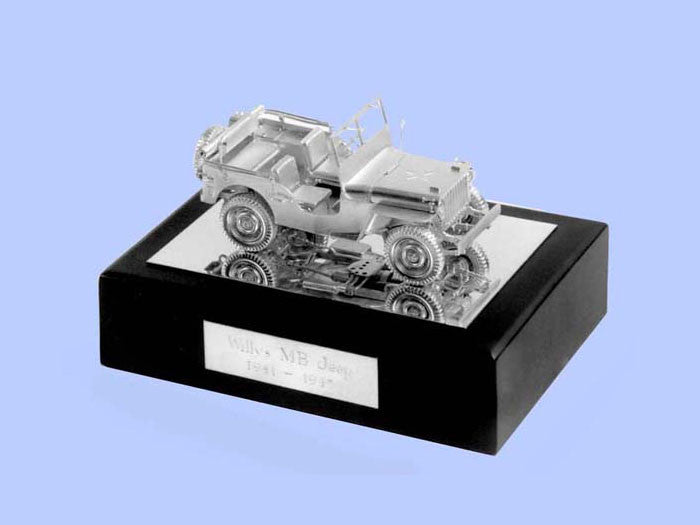 £0 | 0 | 0
Stock number: SM056
Willys MB Jeep
This silver model of the famous World War II Willys Jeep is 7 in (18 cm) long. The US Army chose it as their mass production vehicle to transport troops across the countryside in all weathers.
All our models are made entirely by hand, here in England, by the finest craftsmen in the world -- in sterling silver. We only make them specially to order.
We can make any type of vehicle in sterling silver to any scale.
Doesn't YOUR vehicle deserve to be immortalised as a silver model?
All the silver models shown on this website are one-offs and therefore no longer for sale as they were made specially for one of our clients. Please click the button below if you are interested in commissioning a new handmade silver model of your own.
---
All credit card payments will be taken in British Pounds. If you are buying from overseas, your credit card company may use a different exchange rate so the price you pay may differ slightly to our Dollar and Euro equivalents.